Are You Sick And Tired Of Dealing With IT Service Providers That Never Call You Back, Can't Fix Things Right, Nickel-and-Dime You For Everything, And On Top Of It All Just Don't Understand Macs?
If so, contact us and let us show you what fast, friendly and highly responsive Apple-First IT services should be for your business. Call

614-218-8798

To Schedule A Free Discovery Consultation.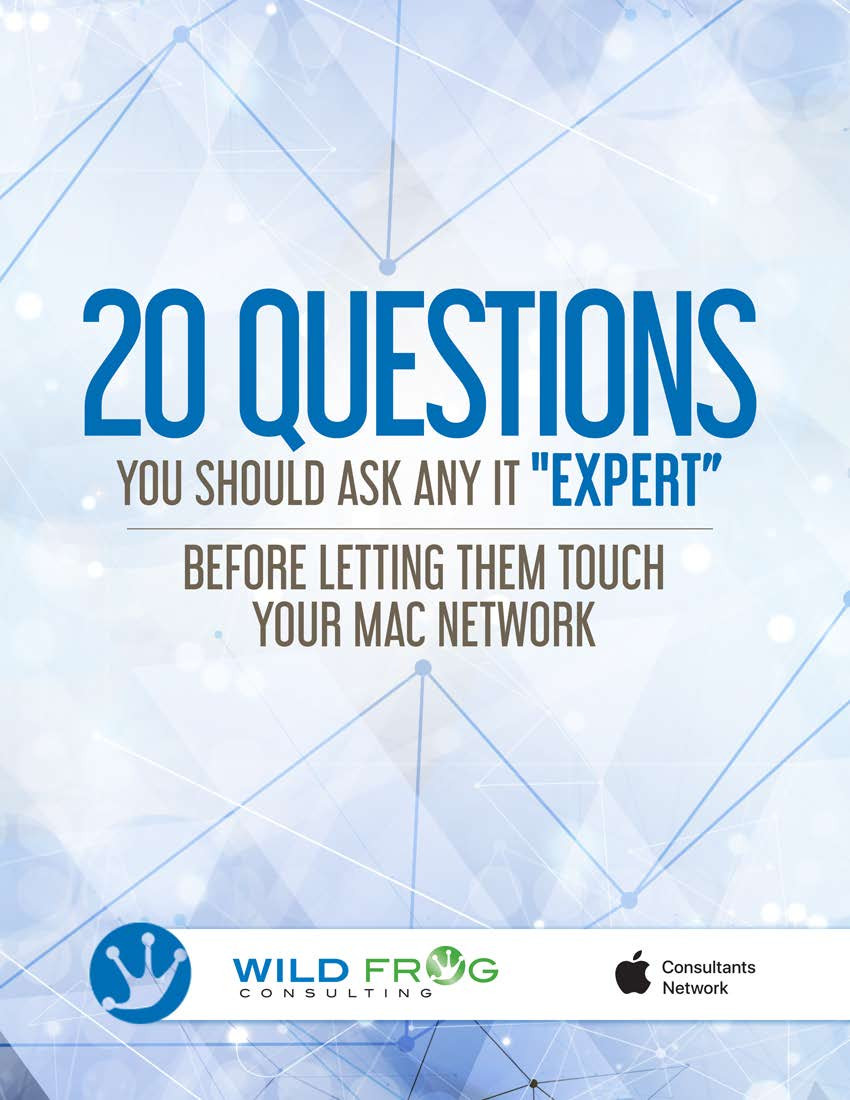 If You Depend On Macs To Run Your Business, This Is One Report You DON'T Want To Overlook!
4 Big Reasons

to Choose Wild Frog Consulting
to Support Your Mac Network
About Wild Frog Consulting
Wild Frog Consulting was created on the belief that small businesses should have access to the same Apple-focused expertise and services that large enterprises get from a dedicated in-house IT team. We use many of the same tools & processes used in large enterprises and tailor them to deliver real business results for small companies with 5 to 50 employees. Unlike many other providers, Apple devices aren't a "we support that too" thing - they're our reason for being.